Prod 101
Take Sex to the Next Level with Lube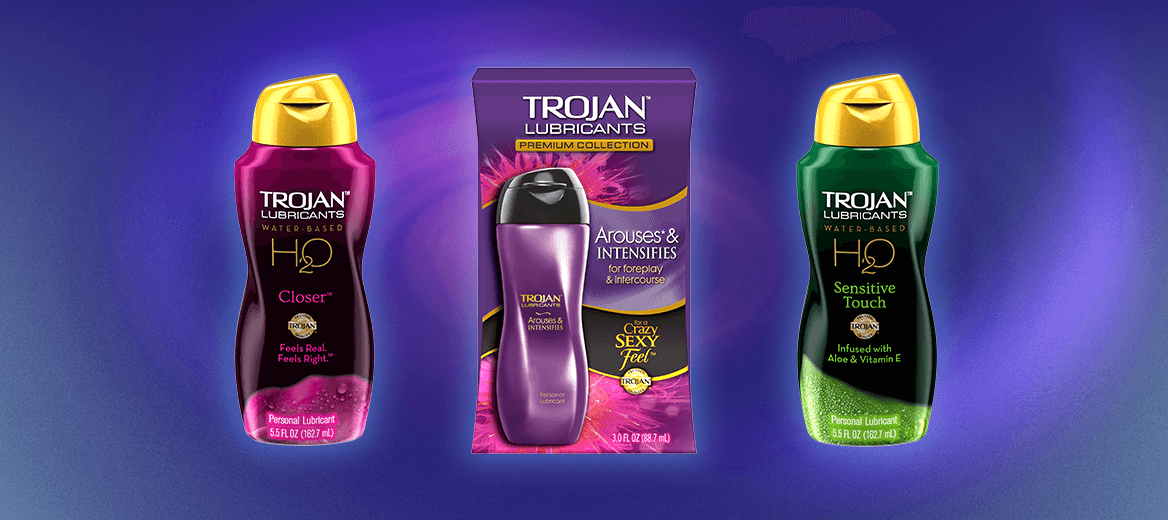 Do you enjoy a good pro tip? How about a game changing life hack that takes a favorite activity to the next level and amps up the fun? If so, you're gonna love lubes. They're the best kept, well-known secret in the how-to-have-great-sex tool kit. Let's take a look at what lube is and how to use it.
What Is Lube?
What is lube you ask? Lube is to sex as water is to fish, as air is to birds, or... OK, enough with the old time, SAT-like analogies already. Personal lubricants, lubes for short, are specialized liquids or gels used to increase sexual comfort and pleasure by decreasing friction and making penetration easier.
What Are Lubes Used For?
Lubes aren't just for personal dryness. They're about intensifying pleasure and taking sex to the next level. While there's certainly nothing wrong with getting a little help when needed, lubes are so much more. Cake is great, but most people agree that it's better with icing. Lube is the icing on top of sex. Ok, so we had one more analogy.
Lubes not only make penetrative sex more comfortable (and safer, helping reduce condom breakage), they also make it more pleasurable. Lubes can be used for anal or vaginal penetration, whether with a penis, fingers, a dildo, or another sex toy such as a plug, beads, or vibrating egg.
Why You Should Definitely Use Lube
If you could take something that was already great and with little effort make it even greater, would you? Because lubes + sexy time + a little imagination = one helluva good time.
Sexual play and exploration. Even though some areas of the body are more or less self-lubricating, a little help can make a huge difference. Even at the height of arousal, added lubrication can mean added pleasure from enhanced and prolonged sensation.

Lube can be used on the genitals (his, hers and theirs), the anus, sex toys, and with condoms to ease friction and intensify sensation. A quick note though, when using lubes with condoms and toys, make sure the lube is safe for the materials the condoms and toys are made from. (We'll talk more about that in a moment when we discuss types of lube.)

Trying something new? Take the pressure off, literally and figuratively. Lube is great for trying new positions and techniques. With less friction to contend with, you can concentrate on the feelings of pleasure and arousal and even extend play because of greater comfort.

Lube can also be part of the play. Enjoy applying lube to yourself or a partner as part of sensual foreplay.
Increase pleasure and sensation. Some lubricants are created specifically to enhance sensations like warming, cooling and/or tingling to spice up sexy time. When using them with a condom, add a little to the inside of the condom as well as the outside so both partners can share the thrill.
Sensual Massage. Lubricants are great for full body massages, and are especially convenient since they can be used if the action goes a bit further - ahem.
The quickie. When the mood is right but your body isn't quite ready yet, prevent a lag in the action by using lube.
How to Use Lube
The best way to apply lube is liberally, enthusiastically and often. Use lubes on sexy bits, sex toys and condoms. Lubricants have varied benefits based on their type. Choose the one that suits your needs - and desires.
Types of Lube
The three main types of personal lubricant are water-based, silicone-based and specialty. All Trojan lubricants are compatible and safe to use with natural rubber latex and polyisoprene (lab-made latex) condoms.
Water-based lubricants come in liquid or gel form and work well with condoms and vibrators to get and keep things moving. Trojan™ H2O Closer™ uses hyaluronic moisturizers which hold 1,000 times their weight in moisture for advanced lubrication. It's mess free, non-sticky and vanishes seamlessly after use. Trojan™ H2O Sensitive Touch adds ultra-smooth aloe & Vitamin E and is fragrance and dye free. Water based lubes are the best choice when using silicone vibrators to prevent damage to the toy.
Silicone-based lubricants are silky smooth, clear, unscented and won't feel sticky or leave a mess. They provide continuous coverage for uninterrupted pleasure and can accommodate that marathon session. Trojan™ Arouses & Intensifies heightens sensations during intercourse and is great for foreplay massage and manual clitoral stimulation. Trojan™ Arouses & Releases™ uses a motion-activated intensifier to bring extra sizzle to your movements. Silicone lube can also be used with natural latex or polyisoprene condoms for foreplay and beyond.Keep in mind specialty lubes are not recommended for use with silicone vibrators.
Lubes are functional, fanciful and fabulous! Take your play to the next level with Trojan lubricants and enjoy a steamy hot night.