SEX TIPS
Everything You Need to Know About the Clitoris & How to Find It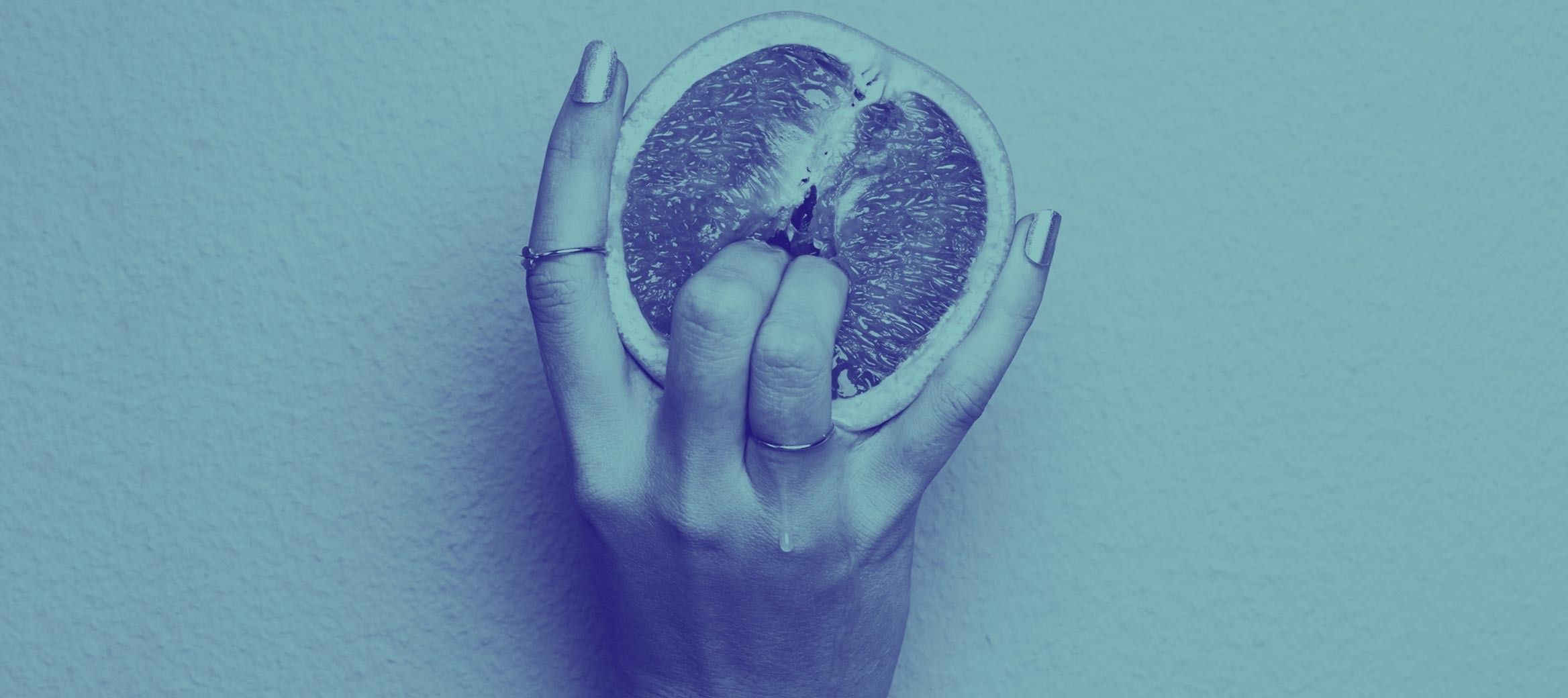 The clitoris may be the most magical of body parts because it has no other function than to provide its owner with sexual pleasure. Magical as it may be, however, the clitoris remains a mystery to some who worry about how to find it or aren't sure how to handle it.
Whether you are thinking of your own clitoris or your partner's (or both), rest assured that it shouldn't be hard to locate and there are many, many forms of clitoral stimulation that feel great.
Every vulva is different as is every clitoris so getting it right is about exploration and learning what you or your partner like. Here's a head start with some tips for finding the clitoris and some clitoral stimulation techniques that should leave everyone a little breathless.
What is the Clitoris?
The clitoris is a part of the vulva that provides sexual pleasure. The name comes from the German word "kleitoris," which means little hill because that's what the clitoris looks like. It sits under the clitoral hood, a flap of skin that is formed by the labia coming together. Most people with vulvas/vaginas need some clitoral stimulation to reach orgasm.
The part of the clitoris that we can see from the outside is actually just a tiny portion of the whole thing. It's called the glans clitoris and contains thousands of nerve endings that respond to sexual touch. In recent years, researchers have discovered that there's much more to the clitoris that is hidden under the surface including two columns that fill with blood and get hard when a person gets turned on.
Where is the Clitoris?
All vulvas look a little different, but the clitoris is located toward the top of the vulva where the inner labia meet. The clitoris is covered by a flap of skin called the clitoral hood which may need to be pulled back in order to see the clitoris itself.
Here's a quick anatomy lesson before we go any further. Imagine a person with a vulva laying on their back with their knees up and legs open. If you're looking between their legs you would see part of the mons pubis, the fleshy part where pubic hair grows, at the very top, and the labia majora (the outer lips which also have pubic hair on them if it hasn't been removed) on the sides. There is a slit that runs from the top of the outer lips all the way down to the opening of the vagina.
Inside this slit are the labia minora, or inner lips. These may hang lower than the outer lips or be tucked in inside them. The inner lips come together at the top to form the clitoral hood and the part of the clitoris that you can see and feel is under that hood. In some people, it sticks out a little or a lot and in others it is totally hidden. To complete our anatomy lesson, the urethra (the hole where urine comes out) is under the clitoris and the opening to the vagina is under that.
Tips for How to Find the Clitoris
The clitoris shouldn't be hard to find but it can be hidden underneath other parts of the vulva. Here are a few tips for finding a clitoris, whether it is yours or someone else's.
How to Find Your Own Clitoris
Mirror, mirror. Yoga enthusiasts aside, it can be hard for some of us to get a good view of our own vulvas. Mirrors can help. Sit in a chair or at the edge of your bed and hold a mirror between your legs. With your other hand spread the lips of your vulva apart. You're looking for a small oval nub near the top of the lips. Every clitoris is different, but for most, the part you can see is about the size of a pea.
Use your hands. It can be easier to feel for the clitoris than to look for it. Start by separating your outer lips with your fingers and then run your fingers along the inner lips. The flap of skin at the top where the two inner lips connect is the clitoral hood. If you pull that back, you should be able to feel the external part of the clitoris.
Get turned on first. Everything swells when you get turned on which can make the clitoris easier to see and easier to feel. Considering masturbating, watching porn, reading a steamy story, or using a vibrator for a few minutes before you start exploring.
Don't stress. The whole purpose of the clitoris is pleasure, but you don't need to have pinpointed it on a map in order to enjoy the sensation. Remember a lot of the clitoris stays under the surface and some people prefer indirect clitoral contact anyhow. If looking around for the clitoris with your fingers feels good, you've probably gotten close.
How to Find Your Partner's Clitoris
Ask for directions. We're putting this one first because before you embark on an exploration of your partner's body, you're going to need to ask for consent, so you might as well ask for directions as well. Every vulva and clitoris are different so you don't have to be embarrassed about asking, but you can be a little subtle about it. Instead of "Draw me a map of your body," start with, "Tell me where you like to be touched?"
Get a good look. Once you have permission, position yourself between your partner's legs with the lights on and take a look. If you think of it as a not-quite-round clock, the entrance to the vagina is 6 o'clock and the clitoris should be at 12 o'clock. You may have to separate the lips and pull back the clitoral hood to get a good look at it. This could be a good time to offer oral sex as well.
Use your finger. It can be easier to feel for the clitoris instead of looking for it and fingers are the best tool for the job. Put a little bit of lube on them first and then rub up and down the slit of your partner's vulva. Towards the top you should be able to feel a small nub about the size of a pea.
Turn them on first. When your partner gets turned on their clitoris (mostly the parts under the surface) will swell and the clitoral hood will retract a little bit. All of this will make the clitoris easier to spot and feel. Don't start your exploration right away, try to get them in the mood by making out, rubbing their vulva, or giving them oral sex first.
Don't stress. This may be uncharted territory for you but looking for your partner's clitoris should be fun for both of you. Don't stress too much about whether you found THE spot because there are lots of spots that will make your partner feel great.
Clitoral Stimulation Techniques to Wow Your Partner (or Yourself)
We know we keep saying this, but every vulva and clitoris is different, and everyone will like different things. Some people like direct clitoral stimulation with fingers, tongues, or sex toys but others find that too intense and prefer being touched near but not on the clitoris. Whether we're talking about your own clitoris or your partner's, the only way to know what they like best is to try a lot of different techniques. Here are some good techniques for clitoral stimulations:
Round and round. Put two or three fingers near the top of the labia and start rubbing in circles around and around. You can let your fingers slide over the skin (a little lube will help) or push down with a little bit of pressure so that you're massaging the internal structures of the clitoris.
Tap, tap. A steady tapping on the clitoral hood can ratchet up the pleasure. Or pull back the hood and tap on the clitoris itself. You can also use the same fingers to flick at the clitoris gently for sudden sparks. Try it with a fingertip vibrator for some extra sensation.
Hold the hood. Some people prefer indirect contact and a good way to do that is to play with the clitoral hood. You can use your fingers and stroke this area up and down or around in circles. Or you can hold this piece of skin between your thumb and forefinger and rub the fingers together. Every once in a while, you'll flick on the clitoris directly which might feel great.
Stroke it. Some people have an enlarged clitoris that more closely resembles a small penis. This can happen as part of fetal development before they are born (which may mean they identify as intersex) or because of gender-affirming hormone treatment for trans men. If you or your partner has a larger clitoris, you may want to treat it like a small penis and try stroking it up and down (using some lube, of course).
Toys. There are a lot of toys designed for clitoral stimulations. Wand vibrators, which are used externally on the whole vulva, can stimulate your clit or try one designed to mimic a tongue or a clit sucker that uses air to spark pleasure in this sensitive spot.
Experimenting with the clitoris can be part of masturbation, foreplay, or oral sex. Most vulva-havers need some clitoral stimulation to have an orgasm.
Clitoral Orgasms
Some people with vulvas feel like different types of stimulation produce different orgasm. A clitoral orgasm would be one that's surface level and tingly whereas a vaginal orgasm, which comes from penetration, might be felt deeper inside the body. People can also have orgasms from stimulation of the g-spot, anus, and other erogenous zones.
Everyone experiences orgasms differently and what one person thinks of as a clitoral orgasm might be someone else's vaginal orgasm. What we don't want is for people to think one type of orgasm is better than another and put pressure on themselves to have a certain type. Most people do need some clitoral stimulation to reach orgasm even during penetration. Fingers, sex toys, and textured condoms can help.