PRODUCT 101
How to Wash Your Vibrator or Sex Toy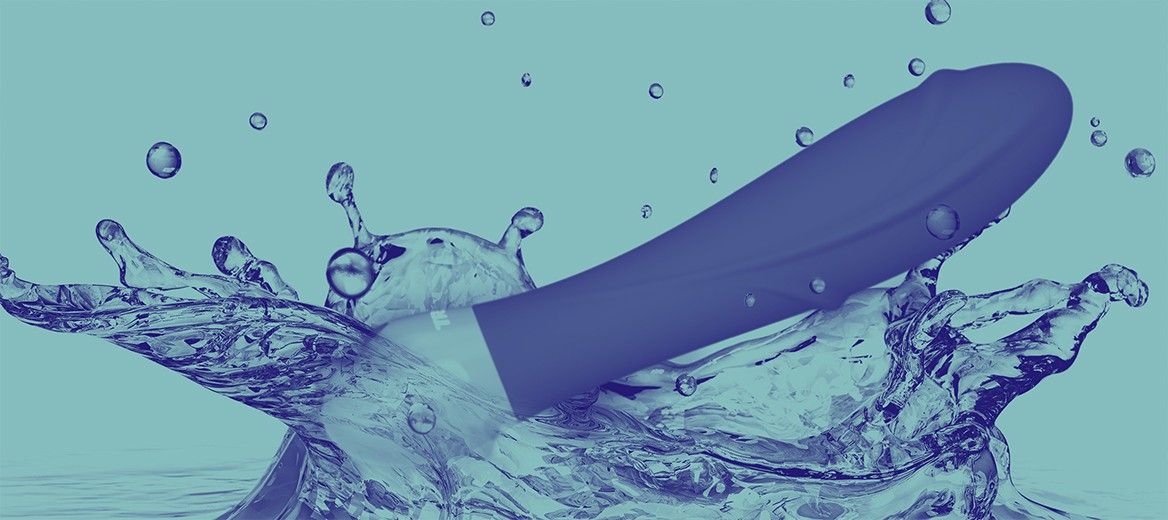 Wash your vibrator or sex toy after each use to avoid spreading bacterial infections or STIs and promote good hygiene by following the cleaning instructions on the packaging insert. Simply scrub the toy with your hands using warm water and a gentle antibacterial soap for at least a minute. Then, pat it dry with a clean towel and properly store it.
The last thing you want to think about when you're basking in a post-orgasmic glow is cleaning the sex toy that helped get you there. It's tempting to just toss it back into your night table drawer or the goodie box stashed under your bed, but a dirty sex toy is gross and could be a vector for infection the next time you use it.
Tips for Cleaning Sex Toys and Vibrators
The good news is that cleaning sex toys isn't difficult. It's kind of like washing your hands. Here are a few pointers:
Pick a soap that is meant for your body. Anti-bacterial soap is good, but household cleaners are not because the chemicals in these are way too harsh for the toys and the body parts they go on.
Or choose a sex toy cleaner. There are a number of cleaners designed specifically for sex toys you can use instead of soap. They also come in wipe form which can be good for a quick bedside freshening up but doesn't replace a thorough cleaning.
Use warm water. There's nothing else to say here-warm is best for your hands and your toys.
Lather, rinse, repeat. Just like when you're washing your hands, sing at least one round of Happy Birthday to make sure the toy has enough time with the soap and water.
Don't forget your hands. While you're at it, wash your hands and wipe down your lube bottles to make sure everything is clean for next time.
Towel dry and store in a clean place. Gently towel dry your toy before putting it away. Many sex toys come with a fabric bag for storage which can help keep dust off.
How Often Should You Clean Your Vibrators?
You should clean your vibrators every time you use them. You definitely need to wash it well after each use and you might rinse it off before using it again in case it's dusty. If you're sharing a sex toy with a partner(s) wash it before each new person uses it. By cleaning your toy thoroughly after each use, you should not have to worry about giving or getting an infection or UTI.
If you use a condom on your sex toy, you can skip washing between partners, just put a new condom on it instead. Even so, you'll want to give the toy a good cleaning (following the advice above) before putting it away for next time.
Can You Wash or Clean Single Use Sex Toys?
Not all sex toys are created equal, and single use toys are meant to be used once and then discarded. Instead of trying to clean and reuse a disposable toy, use it the way it's designed and avoid risking any possible infections. Stay safe and healthy by discarding a single use sex toy after one use!
Cleaning your sex toy or vibrator after each use is an simple step towards taking charge of your sexual health and avoiding the spread of yeast infections, BV, chlamydia and other STIs. Follow these directions, depending on the material of your sex toy, and enjoy your toy for many epic nights to come.
Toys to Try
Whether you're thinking about introducing toys in a relationship or trying them solo, you might be overwhelmed by all the options. Try out the Tandem™ Couples Vibrating Ring with a partner or the Power Wand Deep Vibrations Massager.
When you are ready to replace your sex toys, visit our store locator to buy online or find a store near you.